trufitz triple shot
TRUDOLLY BY FAZURA | NEW FORMULA
- 5X MORE EFFECTIVE!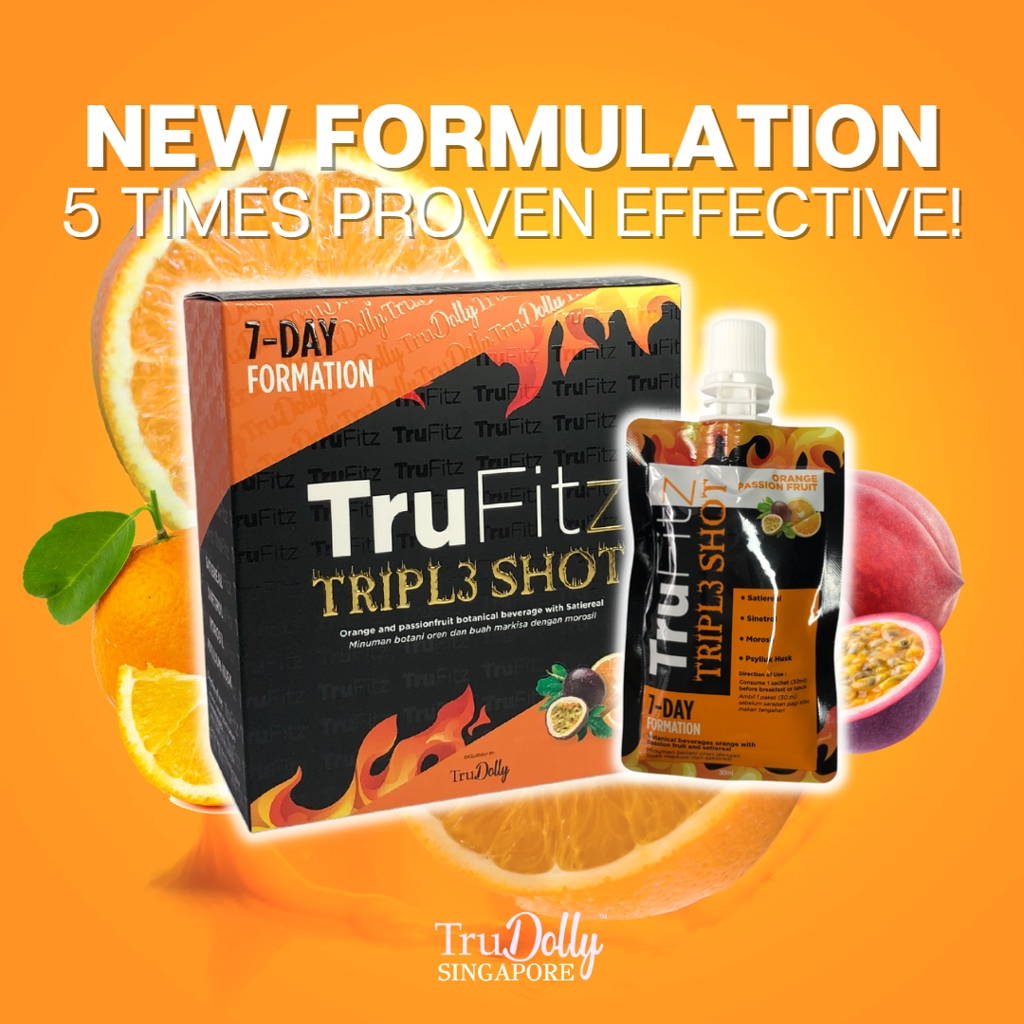 Scientifically proven ingredients -
Support Weight Loss At Cellular Level!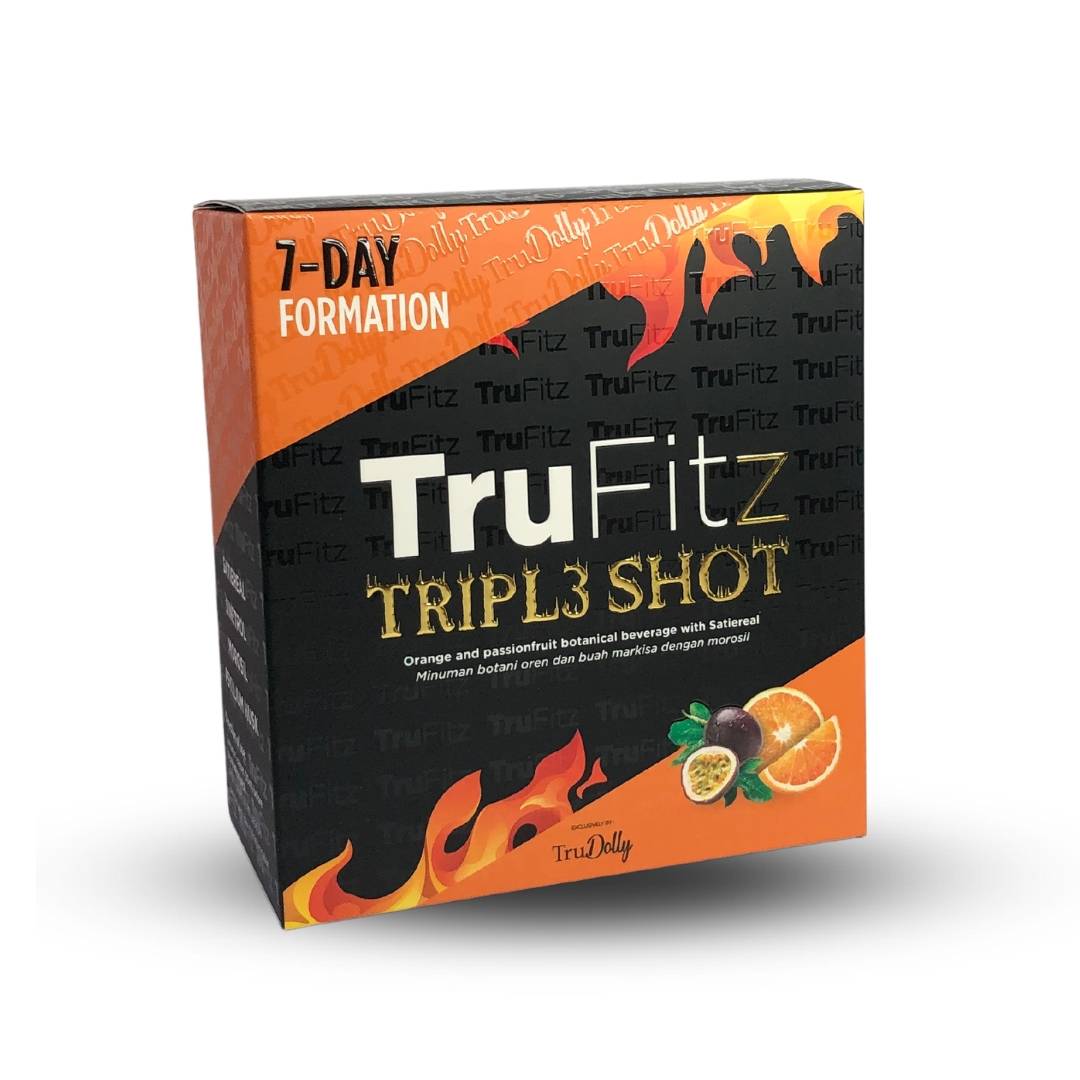 Patented Effective & Safe Ingredients: Satiereal™, Sinetrol™, Morosil™

Burn stubborn fat 3 times faster

Lab Tested Proven Effective & No side effects!
Trufitz Triple Shot is NOT
your Ordinary Fat Burner!
Trufitz Triple Shot is made from trusted, unique &
quality ingredients to give you the best results.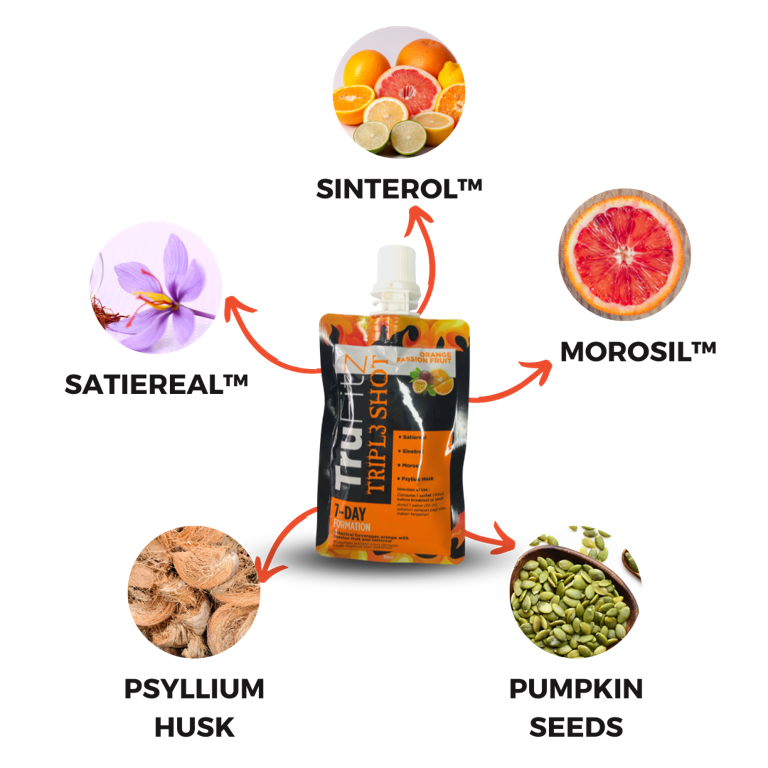 TruFitz Triple Shot is a newly formulated ready-to-drink slimming juice that works to achieve ideal weight and great effects! TruFitz Triple Shot has an Orange - Passionfruit flavoured juice taste, you'd definitely love it!
Burn stubborn fat 3 times faster
Scientifically proven to help to lose weight
Curbs appetite
Improve the digestive system
Increase metabolism rate
Trufitz Triple Shot is a dietary supplement containing Satiereal and Sinetrol that is effective in burning fat 5x faster, controlling appetite, and keeping you full throughout.
One of Trufitz Triple Shot Ingredient - SATIEREAL®
a proven efficiency
Several recent clinical studies have demonstrated the efficiency of SATIEREAL®.
During the first randomized double-blind against placebo clinical pilot study, 87.5% of the women reported the decrease of their hunger, food intake and meal duration.
A second clinical study, published in Nutrition Research 30 305-313, randomized double-blind versus placebo, showed the efficacy of SATIEREAL® on weight management among 60 women.
During 8 weeks of supplementation, SATIEREAL® demonstrated a significant and progressive decrease of body weight.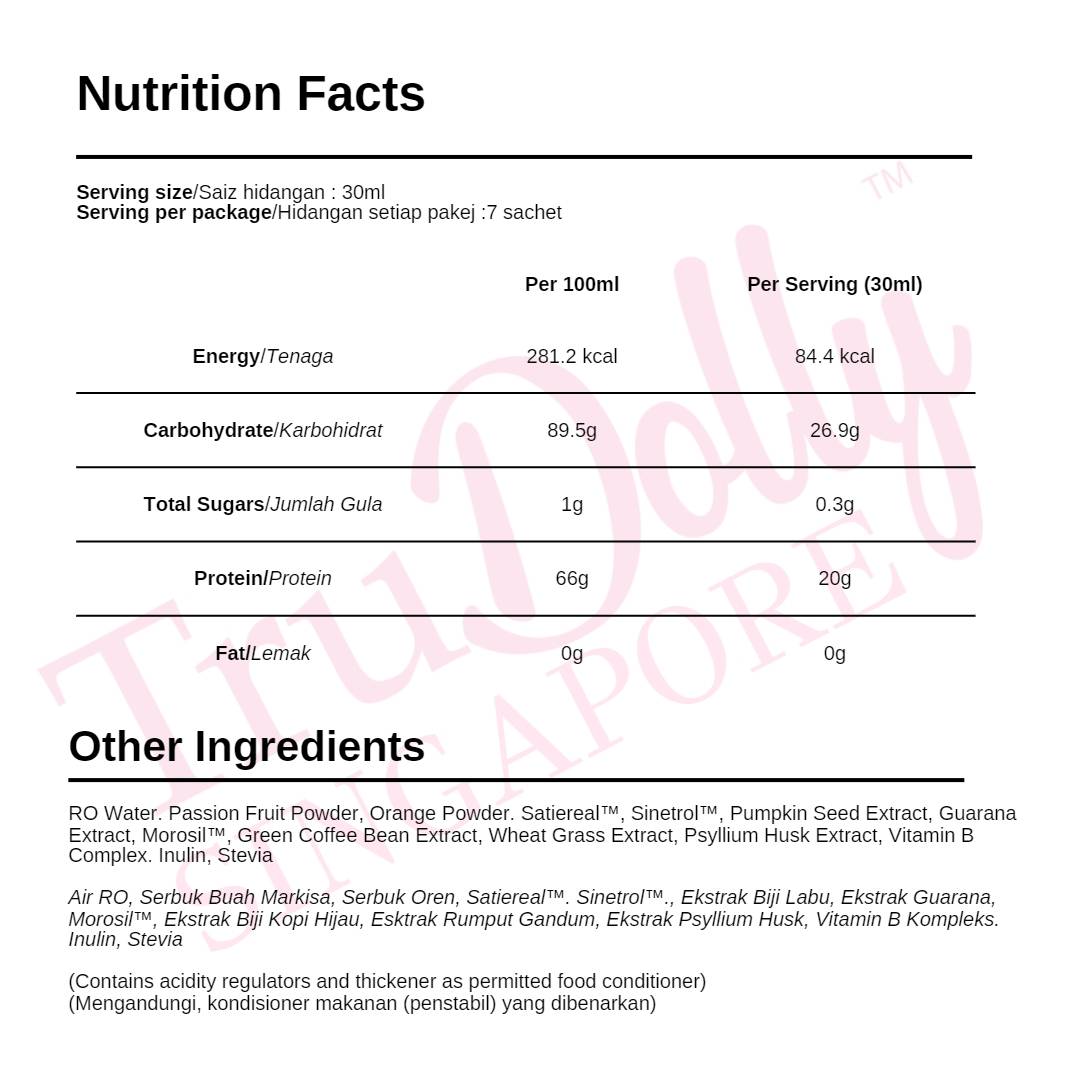 ✔ Vegan ✔Gluten-Free
✔Sugar-Free ✔Halal
Clinically Lab Tested
Proven Effective

Free Shipping On Orders
Over $100!
Save more with
Tashkila Reward Points!
Before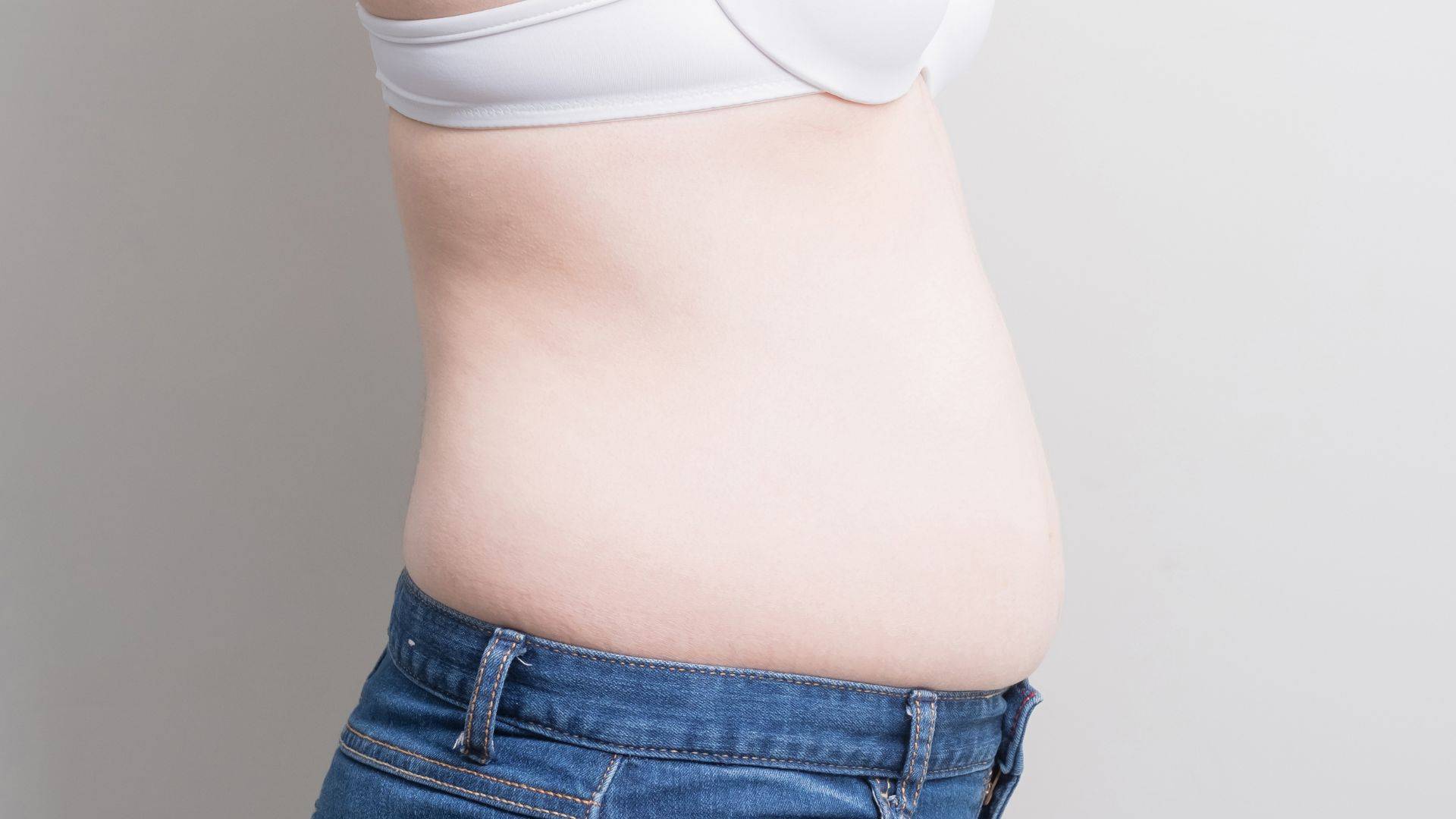 After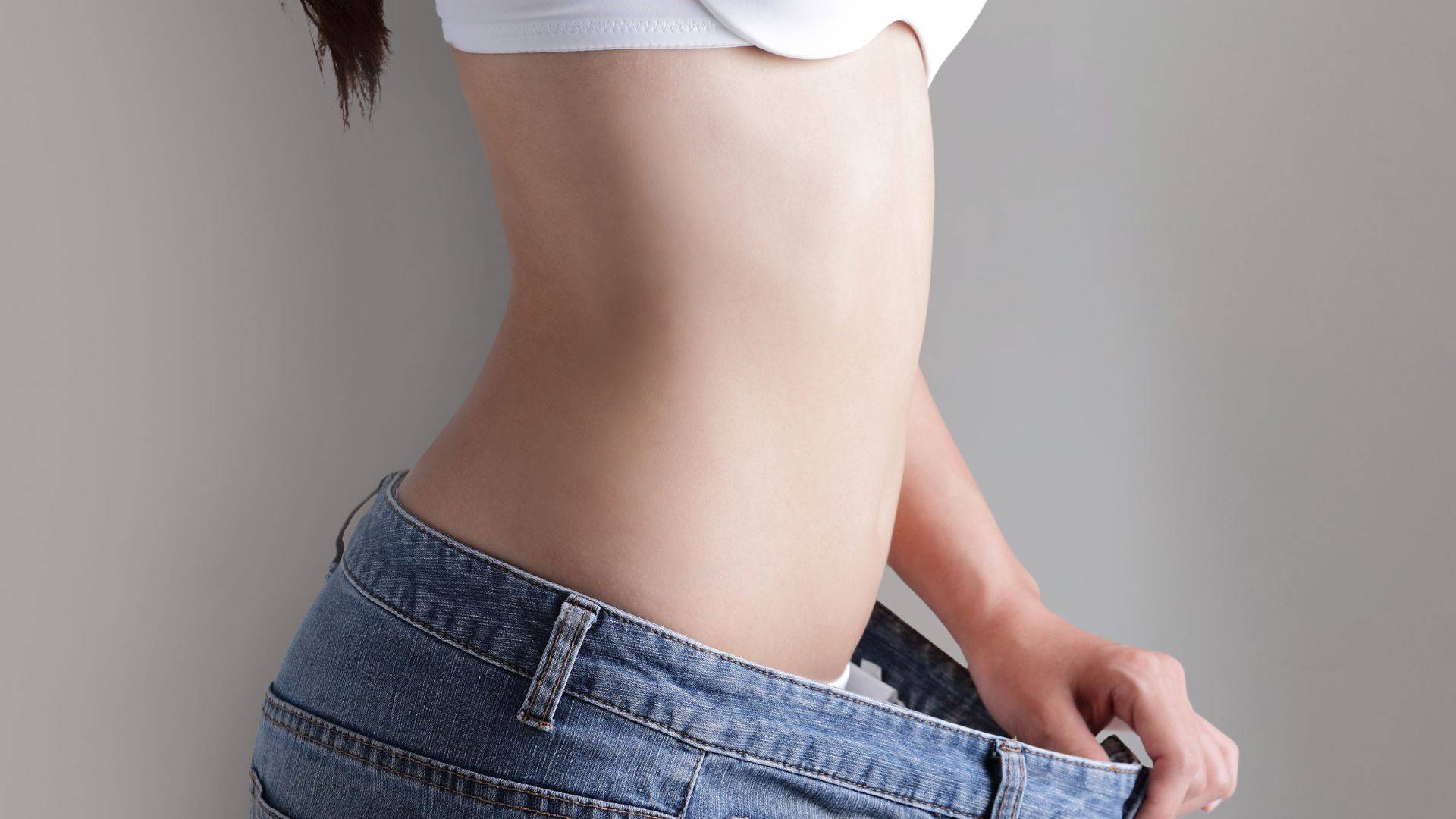 Choose your bundle & save big on your order now!
Share your reviews and get rewarded with Tashkila Reward Points!
Been using Trufitz since its first launch, only the first time ordering from tashkila, and would say the delivery is fast! This product itself works well, only have to drink ALOT of plain water to make it work, and if you can just do light workouts:)
I love the taste so much! Trufitz really makes sticking to a diet plan so much easier, that it actually works in curbing my appetite effectively so that I don't overeat! As the saying goes, you'll truly be in good hands with Trufitz!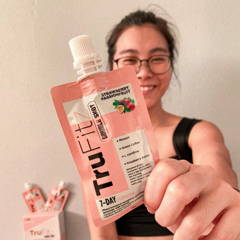 It's affordable for 7 days of nutrients! The taste is awesome and I craved for more 🤭 after drinking one sachet.
It increases my metabolism and improves my bowel system after a week of Trufitz! 🤟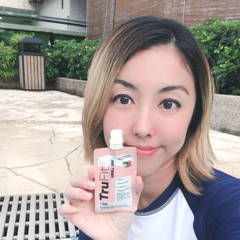 TRUFITZ TRIPLE SHOT OFFICIAL VIDEO
Your Questions, Answered.
Still have questions? Click the chat icon to share your concerns.
Male/Female ≥16 years old
Nursing moms
Ladies on confinement
Ladies on menstrual period
Diabetic patients
High blood pressure
Asthma patients
Cyst & Fibroid
I am suffering from a chronic condition/pregnant, can I consume?
Not suitable for:
Pregnant ladies



Any allergens
Chronic illness patient
Avoid consumption if you are allergic to any of the ingredients. Any supplements, in general, are not recommended for pregnant women and breastfeeding mothers. If you have any serious medical conditions, please consult your doctor before consuming.
I don't see any results and not losing any weight! Why?
It is highly recommended to consistently consume Trufitz Triple Shot consecutively for 3 months for best results. Results may differ due to different body response.
You may notice on other benefits such as you have an increase of energy throughout the day or your waistline getting smaller! So take a look out for that as well!
Yes, our products sold in Tashkila is halal. We are Muslim-owned company and we ensure the products are halal.
Will consuming Trufitz make me go to the toilet often?
No it will not as Trufitz has no side effects and doesn't contain any banned ingredients such as Laxatives, that will make you go to the toilet often.