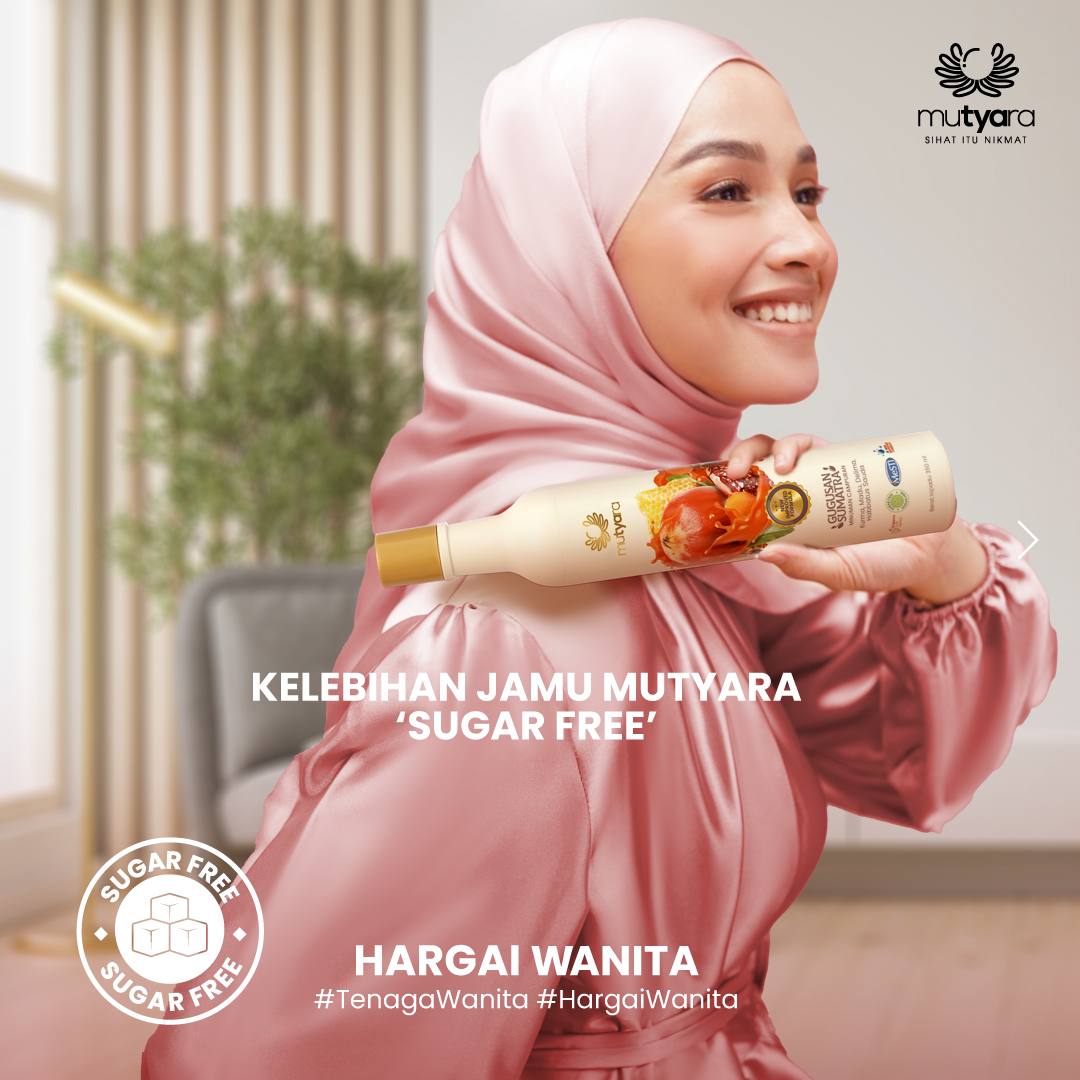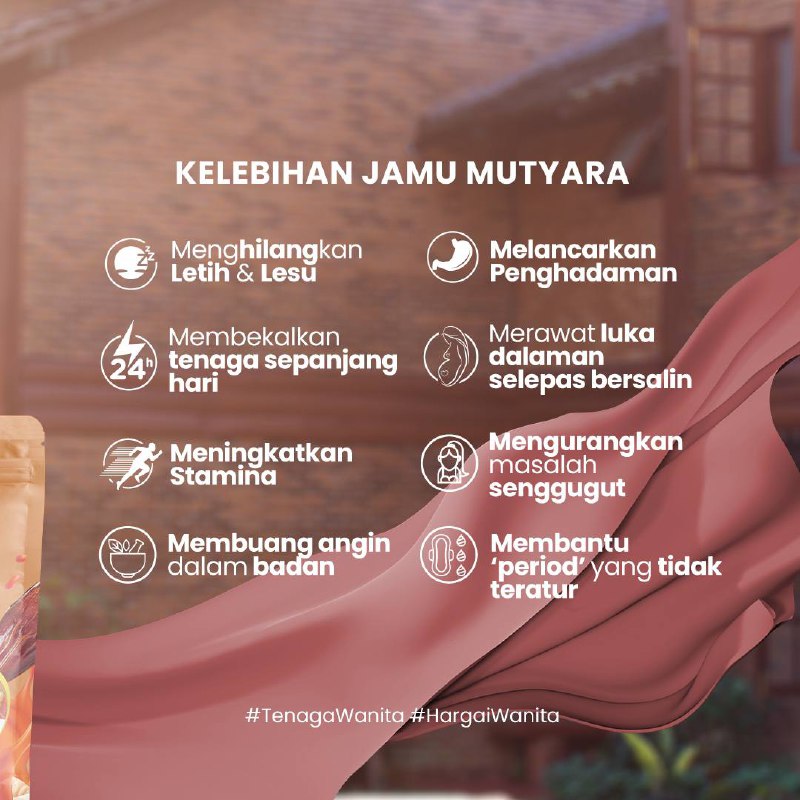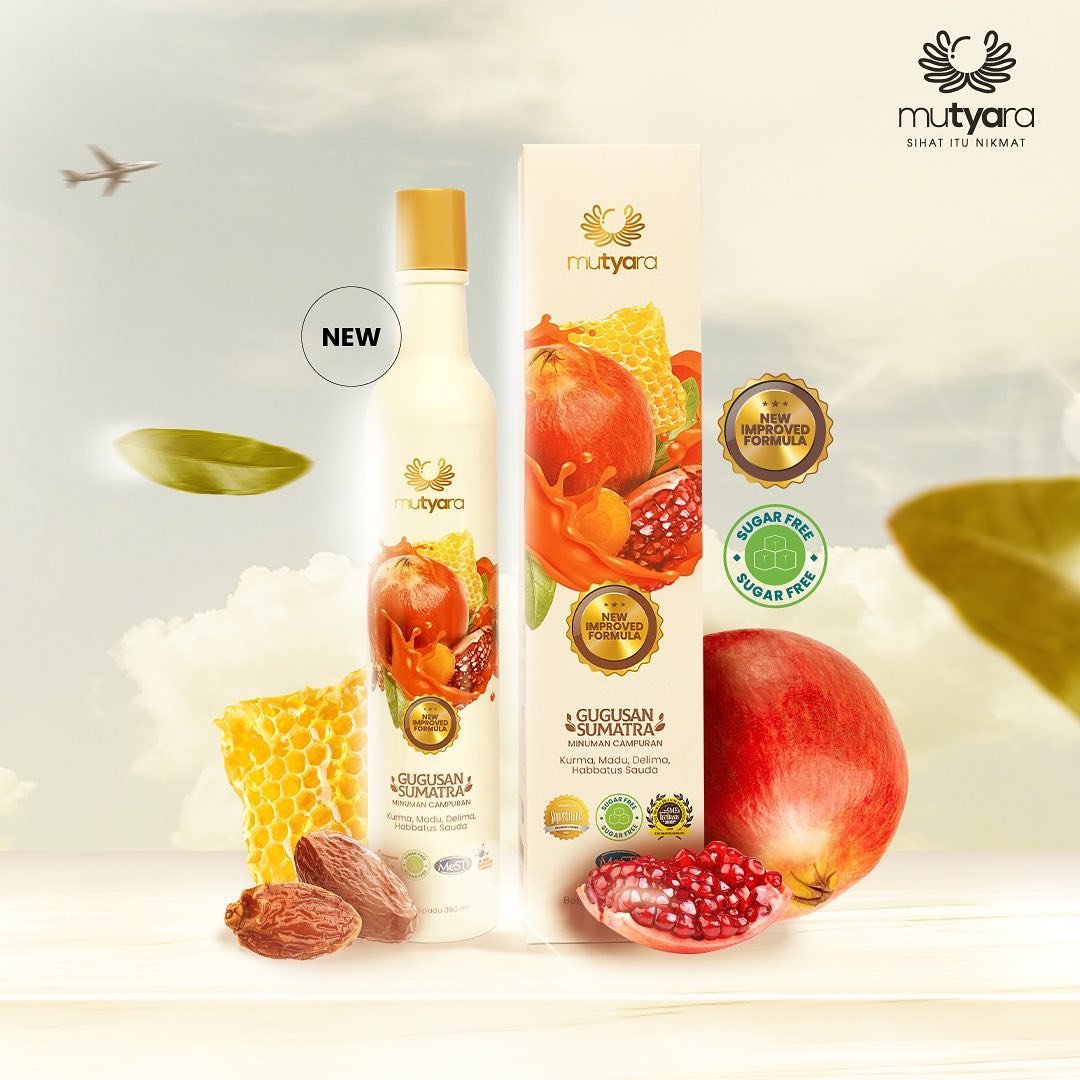 Jamu Mutyara Sugar Free - Bottle
Free local shipping on orders ≥S$100
In stock, ready to ship

Inventory on the way
Mutyara Juice is a modern supplement for women's health that is very easy to take without the traditional bitter taste. The hereditary recipes of the Tya family are processed with the addition of sunnah foods such as Dates, Pomegranate, Honey, and Black Seed as well as a mixture of natural herbs such as Turmeric, Ginger, Manjakani, and so on. It is very easy to take, it only needs to be practiced 2 times a day. New improved formula is now sugar-free!
1 bottle: 350ml
For Miss V
• Assist with white discharge problem.
• Eliminates smell.
• Tightens Miss V area due to after birth. Walls and vagina entry will be more elastic and tightened naturally.
• Tightens and firms the muscles of Miss V and helps to restore elasticity.
• Prevents infections and balance pH level.
• Sanitizes the female sex organs and protects them from bacterial and fungal Infections.
• Increases sensitivity


For the body
• Tightens, firms and enhance bust size, including brightens aerola.
• Boost and tighten hips, Breast Muscles and helps saggy bust.
• Reduce tummy size in 7 days.
• It enhances the production of Hormone Estrogen.
• Assist in darkening of grey hair & improves hair growth.
• Slows down aging process.
• Skin brightens, softer, tightens and look more youthful.
• Improves sleep problem.
• Shrinks cyst and fybroid.
• Increase energy and alertness.
• Shapes and tones body.
• Enhance female reproductive organs.
• Alleviates Leucorrhea symptoms.
• Prevents Uterine Prolapse.
• Cleans the uterus after childbirth and Menses.
• Good for afterbirth effect like development of bone pains after delivery.
• Honey
• Dates
• Pomegranate
• Cayenne
• Garlic
• Tumeric
• Not recommended to consume during menses and pregnancy.
• Avoid consumption if you are allergic to any of the ingredients.
• This product is not intended to diagnose, treat, cure, or prevent any disease.
• If you have serious medical conditions, please consult your doctor before consumption
The recommended daily dosage is 2 tablespoon morning and night (maximum 4 day ) Best taken on empty stomach, preferably before breakfast and before bedtime. Store in fridge.
• Who is it suitable for?
Mutyara is suitable for:
- Females 17 years old and above.
- Suitable for breastfeeding mothers

• Does it help dysmenorrhea?
- Yes it does! Mutyara helps to reduce menstrual cramps in women with a boggy, heavy feeling uterus due to stagnation, poor circulation and scant blood flow during menstruation. Ingredients in Mutyara has been shown to first stimulate the uterus aas well as hormonal balancing!
Local Delivery
We aim to deliver your orders within 3 working days with a flat rate of SGD4.50 islandwide. 
We are not able to set a specific timing or allocated time frame at the moment. Our courier will call/sms to give a heads-up should no one to receive the parcel and SMS tracking will be sent prior to delivery. Delivery is done on weekdays office hours only. 
No Delivery Zones
Due to restrictions and limitations, we apologise that we are not able to make deliveries to the following areas in Singapore:

Jurong Island

Tuas Link

Changi Cargo

Country Clubs

Army Camps

Seletar Aerospace

Off-shore Islands such as Pulau Ubin

Turf Club Avenue

Sentosa

Singapore Prison Quarters

Airbase and Airport sites

SATS Inflight Catering Centre 1

ST Kinetics

Shipyards

Hospitals

Powergrid
International Shipping
We ship worldwide using various reliable couriers. Customers are able to opt for their preferred courier and lead time upon check-out. Cost varies on these options. 
How to calculate?
Customer are able to check the cost at check-out page as the prices varies on the preferred options selected.